Hope for Africa, Inc.
NGO in Special Consultative Status with the Economic and Social Council of the United Nations
---
Mission and History
Hope for Africa, Inc. (HFA) is an international non-governmental organization (NGO) headquartered in Atlanta, Georgia. The Hope for Africa concept started in 1995 with a core group of African-American educators and business people. The founding meeting took place in Atlanta, Georgia in May of 1995 inspired by one of the founders returning from the Third African-African-American Summit in Dakar, Senegal. The organization has received its 501 (c)(3) tax-exempt status from the U. S. A. Internal Revenue Service (IRS) (Click link to see IRS letter). It has been also been designated as an NGO in Special Consultative Status with the Economic and Social Council of the United Nations (Click link to see NGO designation letter). Our goal is to create replicable models for sustainable development on the African continent. This goal is carried out through our International Center for African Development (ICAD). The ICAD operations office in Porto Novo, Benin was chosen for symbolic and practical reason. By locating ICAD in an Africa nation, we work with and listen to indigenous people as they can best tell us their needs. We then address identified needs through ICAD with resources garnered from the U. S. A. and other parts of the world.
HFA has a Northeast Regional Office in Newton, Massachusetts with Africa offices in Porto Novo Benin and Accra, Ghana. The Atlanta Headquarters and the Northeast Regional Office provide administrative, operational and planning support for the organization.
---
THE HFA TEAM
The women and men that make up the HFA Team have worked tirelessly and selflessly since 1995 to serve the development interest of Africa descended people. It is our unwavering belief that Diaspora Africans (descendants of the Transatlantic Slave Trade), expatriate Africans (African born immigrants living abroad), and Africans living on the continent must work collaboratively to create a positive African future. This belief is reflected in the composition of the HFA Team.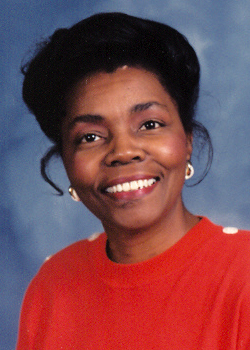 Mrs. Ann R. Cantrell, HFA President / Board Chairperson
The Hope for Africa President is an education professional with thirty years of classroom and education administration experience. She obtained a BS Degree Bachelor majoring in History with a minor in Secondary Education from Boston State College (now the University of Massachusetts/Boston). Her studies continued at Clark-Atlanta University where she received a Masters Degree in African-American History in 1975.  Mrs. Cantrell taught in the public school systems of Boston, Massachusetts, Ocala, Florida, and Atlanta, Georgia gaining a profound regional perspective of the American education system. She received the Business Partnership and Education Award for her Mentoring Program in 1994 and was selected 1998-1999 Teacher of the Year at A.A. Crim Comprehensive High School for teacher excellence. Recently retired from the Atlanta Public School system Ms. Cantrell currently devotes considerable volunteer time to the achievement of the HFA mission.
---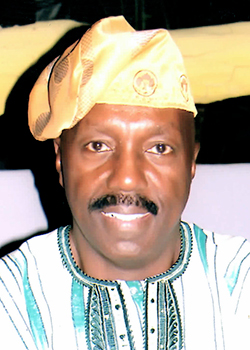 Mr. Al Hope, Executive Vice President for Corporate Development
Mr. Al Hope is HFA's Executive Vice President for Corporate Development. He is responsible for implementing the organization's strategic plan and managing day-to-day operations. His professional life consists of over 28 years of experience in the non-profit community economic development and education sectors in the USA and West Africa Region. His education includes an undergraduate degree in agriculture from Florida A & M University (FAMU), Tallahassee, Florida and a Masters Degree in Business Administration (MBA) from Northeastern University in Boston, Massachusetts. Mr. Hope is a certified grants writer receiving a certificate from The Grantsmanship Training Center and an Economic Development Specialist certified by the National Development Council (NDC).
---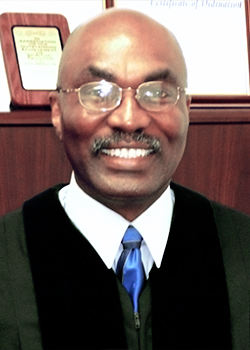 Reverend, Dr. Warren C. Hope, HFA Treasurer, Board Member
The HFA Treasurer, Dr. Warren is an education professional with over 32 years of experience at the elementary, secondary and university levels. Dr. Hope served as a classroom teacher (1979-88), Assistant Principal (1984-88), Elementary School Principal (1988-94), Asst. Prof. (1995 to 97) and Professor, Florida A & M university, College of Education, Dept. of Educational Leadership and Human Services (1997 to present). In addition to his education career, Dr. Hope was called to minister the gospel in 1993 and was subsequently ordained in December of 1994. He is currently the Pastor of Silver Hill Missionary Baptist Church starting his spiritual leadership 12 years ago. From 2001 to 2004 Dr. Hope was Director the Ghanaian Doctoral Initiative. This USAID funded initiative was a partnership between Florida A&M University and the University of Cape Coast to offer the Ph. D. degree in Educational Leadership to Ghanaian education majors.
---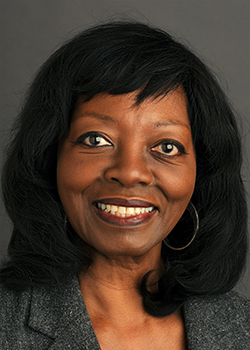 Dr. Joyce Hope Scott, Vice President, N. E. Region, Board Member
Dr. Joyce Hope Scott is Vice President for the Northeast Region and Director of the Education and Technology Division (EdTech) of Hope for Africa. She is a recent Scholar of the Oxford Round Table (Oxford, England) and former Fulbright Senior Scholar/Professor to the nations of Burkina Faso (1991-93) and the Republic of Bénin (2001-03). Recognized nationally and internationally as an educator, scholar and researcher in the field of American, African-American and Diaspora studies, Dr. Scott is currently an Associate Professor of American Studies and Humanities at Wheelock College in Boston, Massachusetts. She directs the International Service-Learning Abroad Programs for students and professors to Ghana, Bénin and Senegal. A Ghana based pilot teaching internship program started by Dr. Scott in 2010 has now become a permanent program at Wheelock. She has presented numerous, lectures, workshops, and scholarly papers at national/international conferences in Africa, Europe, Australia, India, Brazil and the Caribbean. Additionally, she has lectured extensively for the U.S. State Department's American Cultural Centers at U. S. Embassies across West Africa. Her current research projects include a study of "African Spirituality in African Diaspora Writings" and the translation of several volumes of sacred texts on West African Ancestral Sciences.
---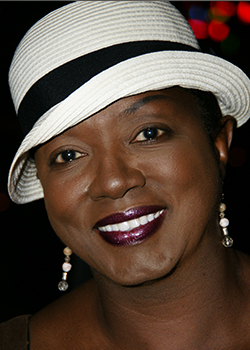 Ms. Barbara E. Hope, HFA Secretary, Board Member
Ms. Barbara Elaine Hope has been a schoolteacher in the New York City Public School System for more than ten years.  She is middle school Lead Teacher of Literacy, and teaches English Language Arts to students in grades six and seven. When she is not in the classroom, she conducts Professional Development workshops, and provides a myriad of support to new and struggling teachers in her building. She has a Master's in Education and Humanities from Brooklyn College, as well as Advanced Certification/SBL/SDL (supervisory certifications) from Hunter College.
In her role as a school leader, she also serves on the following committees/Teams:  School Leadership Team, Professional Development Committee, Advisory Team, CEP Team, member of the Grant Writing Committee.
---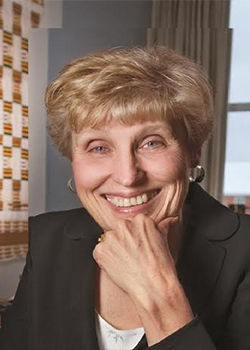 Dr. Diane Kellogg, Board Member
Dr. Kellogg is the Director and Founder of The Ghana Project at Bentley University, where she is an Associate Professor of Management.  Her consulting work in Ghana resulted in one NGO becoming a self-funding business that uses its profits to house and educate vulnerable children in the Somanya area.  She is currently a consultant to Biological Filters and Composters and works in urban poor areas of Accra to increase the number of  homes that have private toilets.  Her background as a social scientist has influenced her interest in helping communities organize themselves to solve sanitation problems and reduce preventable diseases.  She received her doctorate from Harvard University in Organization Change.
---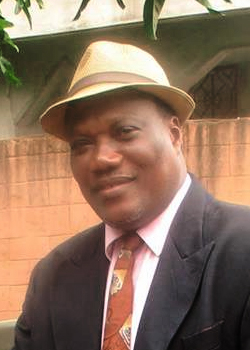 Mr. Bernard Adjibodou, Director, Hope for Africa-Africa
Mr. Bernard Adjibodou is the Africa Director for Hope for Africa programs on the African Continent. He has had an active career in business and economic development in the West Africa Region for the past 33 years. His management experience include, Manager with Posh-Decer Company, Lagos, Nigeria (1978-81), Division Manager for Poultry Incubator Production with P. O. Egwatu Company, Assaba, Nigeria (1981-85), Division Manager for industrial furniture production, Multi-Work International, Cotonou, Benin (1985-87) and Technical/Training Director with SATAD/BENIN (1987-2004). His consulting assignments include Solar Energy consultant for a USAID/EDDI funded collaborative between Umass Boston's McCormack Institute and Gaston Berger University in St. Louis, Senegal (March 2001) and Solar Energy Trainer for the Youth Education and Sports Project (Y.E.S. Africa) run by UMass Boston (2001-04). Mr. Adjibodou was appointed as HFA's Benin Country Director in 2004 and promoted to Africa Director in 2007. He was most recently appointed as Vice President of the Court Council of Advisors to the King of Porto-Novo, His Majesty King Kpoto-Zounme Hakpon III.
---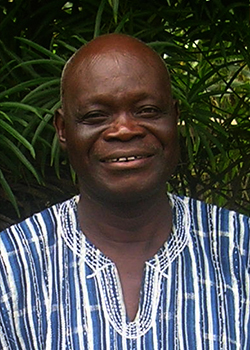 Dr. Anthony Nsoh Akunzule, Country Director, Hope for Africa-Ghana

Dr. Anthony Akunzule is a veterinarian who for the past 18 years has held several positions in the Ghana Veterinary Service of the Ministry of Food and Agriculture. He has also consulted for numerous international organizations and has experience with village poultry, women's cooperatives, rural development and training of farmers. Dr Akunzule earned his DVM from the Kharkov Zoo Veterinary Institute in Kharkov, Ukraine in 1988, where he wrote his thesis on "The Spread, Prevention and Control of Newcastle Disease on the Territory of the Republic of Ghana". Dr Akunzule also earned his Master of Professional Studies from Cornell University, USA in 1999. He was appointed as the Hope for Africa Ghana Country Director in 2002.
---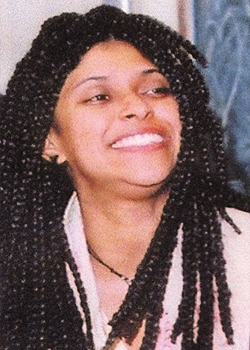 Ms. Andreia Lisboa DeSouza, Country Representative, Hope for Africa- South America
Ms. Lisboa de Sousa is a Black Brazilian woman activist and international affairs coordinator for the Brazilian Association of Black Researchers (ABPN). She has served as a consultant for UNESCO, CLADE (Latin American Campaign for Education) and was a coordinator of educational policy for the diversity department of the Brazilian Ministry of Education. She has provided professional training in social development, diversity and public policy programs working with non-governmental agencies sponsored by the United Nations.
Ms. Lisboa de Sousa received a Master degree from the University of Sao Paulo, Brazil focusing on organization development and education. She was awarded a competitive Ford Foundation scholarship (2007-2010) for a doctoral program at the College of Education, University of Texas at Austin and is currently ABD.
---
Mr. Brandon Rogers, Project Manager, Hope for Africa Eco Village Ghana